The best medical billing software? At Dr.Bill, we believe it's the one that gets you paid accurately for your time—without a lot of time spent on billing.
See a patient. Submit a claim on your smartphone. It's that simple:
No paperwork, no data entry. The Dr.Bill iOS or Android App makes it easy to select the right codes and claim details. You can favourite the codes you use most often and set defaults that make a fast process even faster.
Whether you work from an office, as a locum or in a hospital/clinic setting, Dr.Bill works to save you time at every step.
Get paid accurately for your time:
With traditional billing methods, it's easy to miss a code and lose revenue to rejected claims. Not with Dr.Bill!
Dr.Bill proactively alerts you in-app when another code or premium may apply to help ensure you're compensated for your work. And when rejections or refusals happen, we automatically follow up and resubmit those claims on your behalf to help get you paid.
But don't just take our word for it. More than 3,000 physicians across Ontario, B.C. and Alberta trust our medical billing software: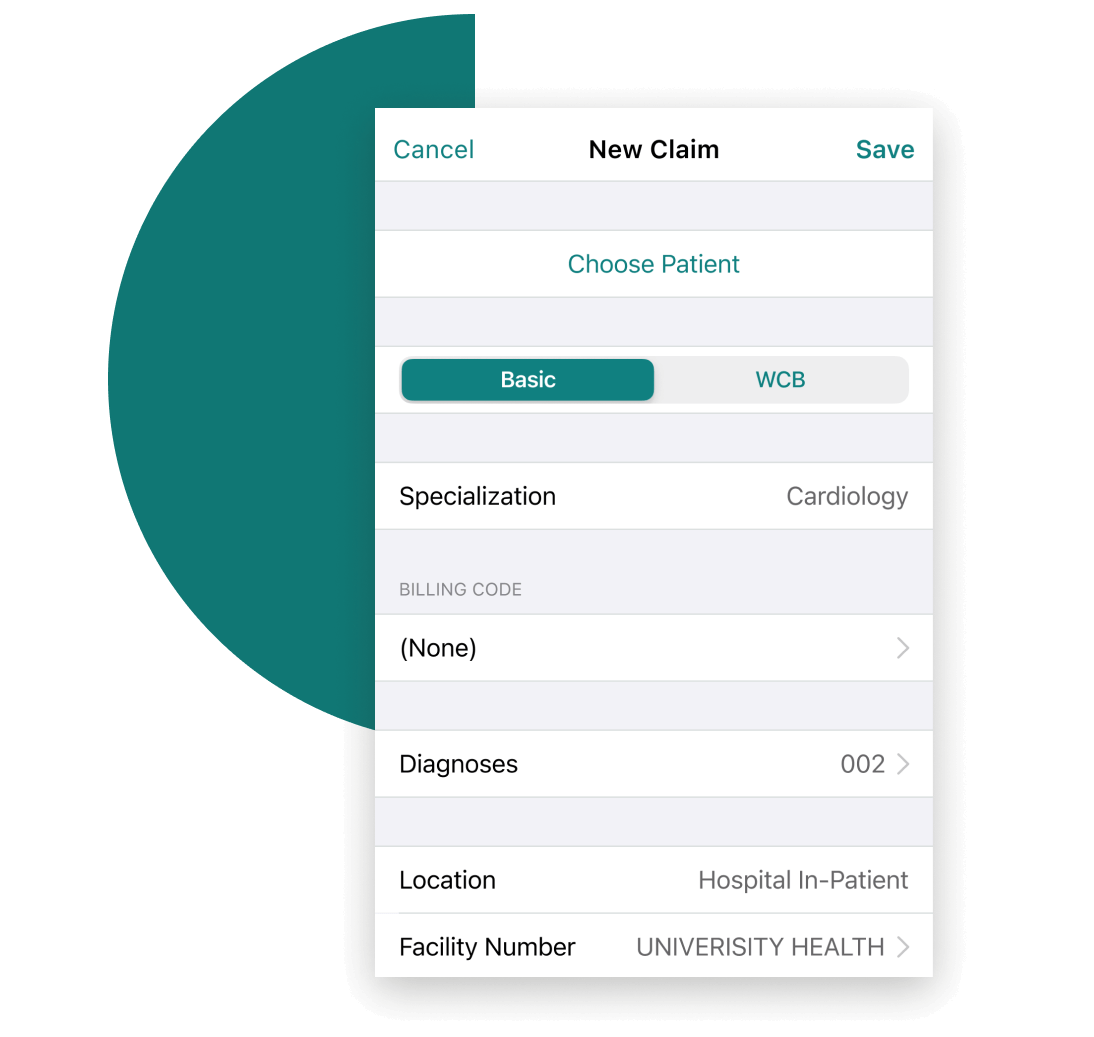 Solutions Designed For The Unique Needs Of Your Practice
Get a $150 Credit when you sign up for Dr.Bill*. No credit card required.
Learn More