When we sought out to celebrate National Physicians Day earlier this year, we thought: who better to tell us about the exceptional efforts of physicians than physicians themselves?

We know the physician community is a unique one. Not only do they work tirelessly to ensure patients receive the best care, they fiercely support and lift up their colleagues. Most of us don't see everything that happens behind the scenes in a medical career, but those that do can tell you a lot about the commitment and passion that comes through every single day.
We invited Canadian physicians to nominate their inspiring colleagues, recognizing exceptional kindness and compassion, as part of our Spreading Kindness Giveaway. The response was overwhelming, with nearly 200 heartfelt nominations from across the country. While we did select three deserving winners, we couldn't resist sharing more.
A few phrases and terms rose to the top in heartfelt descriptions of one another, giving us valuable insights to their dedication and support:
Above & Beyond
The most used term, appearing over and over again to describe the ways in which fellow physicians work to improve experiences of their colleagues and patients.
"Aside from going above and beyond for his patients, he always volunteers his time to help his colleagues. Providing service when coverage is scant, helping manage department issues, all of which take time, which is invaluable nowadays in a physicians' life. This is time away from his family and friends and he does it willingly and graciously. His patients are so thankful for his care and feel like they're truly heard. He is truly amazing and I'm proud to have him as a colleague."
Community & Support
Amidst the challenges of the pandemic and burnout in the healthcare field, physicians are steadfast in standing by their patients and one another, showing up consistently as a "beacon of hope for the community," as one submission described.
"Despite the many demands that she faces on a daily basis, she remains compassionate and empathetic. She is particularly well regarded within her community for taking care of women's needs as well as their mental health. Whenever patients are referred from her, she receives high regard and her patients hold other physicians to the standard she has set. Even though times have been difficult for family physicians, it is good to know there are still many that choose to go the extra mile."
Leader & Mentor
Beyond their unwavering commitment to patient care, physicians across the country are also investing their time in mentorship and mutual professional development, inspiring one another to reach their fullest potential and pursue lifelong learning.
"He is always up to date on the latest evidence based information, he is incredibly diligent, and he has amazing bedside manner. He has become my mentor as I venture into palliative care. He is constantly looking for palliative care opportunities so that I can continue to develop my scope of palliative care knowledge and skills. He has introduced me to the key conferences and courses that will allow me to gain competency and confidence. He has allowed me to partake in his palliative care consultations. He has nurtured my curiosity and enthusiasm for palliative care by regularly checking in with my learning goals and objectives, and finding ways to hone in on my progress."
Our mission was to spread kindness but in the end we learned so much more. Thank you to all who took the time to nominate a colleague and share their inspiring stories. As we face challenges in healthcare and our own lives, it's a comfort to know these incredible physicians are ready to help us every day and in every way.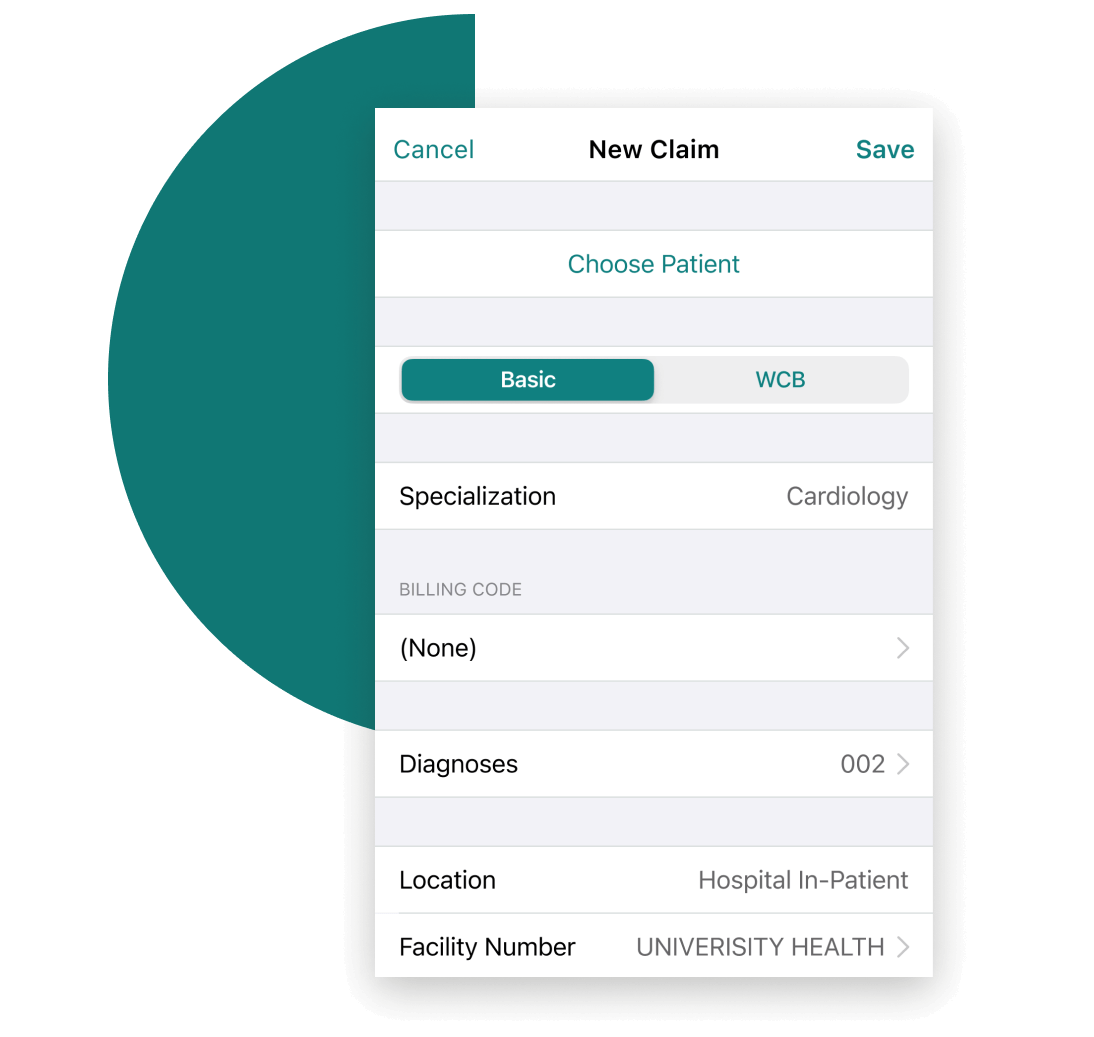 Solutions Designed For The Unique Needs Of Your Practice
Get a $150 Credit when you sign up for Dr.Bill*. No credit card required.
Learn More