Running a medical practice is a full-time job. So is patient care. Often one tends to overpower another – whether you like it or not. Sometimes the administrative tasks such as scheduling appointments, or managing your billing takes up so much time that you can't give your patients the best care they need.
This is one of the primary reasons why physicians are always on the lookout for the next best healthcare technology or software that can share their operations load and help them focus on giving care. The healthcare industry is witnessing a technological boom wherein health tech is easing workload and assisting physicians in achieving higher efficiency levels. This leads to better patient care and helps in maintaining staff morale.
What Is Practice Management Software?
Simply put, practice management software helps you better manage your practice. It takes all the different administrative needs of practices, such as scheduling patient appointments, managing electronic medical records, and delivers it all in one convenient package.
However, this is just the tip of the iceberg. Healthcare and technology are growing rapidly and which ensures practice management software evolves with it and offers newer and more efficient ways for physicians to manage their practice.
6 Ways to Make the Most of Your Practice Management Software
Here are 6 ways you can use practice management software to improve efficiency.
1. Improve Appointment Scheduling
How long does it take for your administrative team to make a normal patient appointment? If you have a busy practice, then there's a good chance that your patients have to spend a long time on hold. The longer your patients have to wait, the longer it'll take you to set up the next appointment. This gets difficult when you have recurring patients who have special or ongoing treatment.
One of the chief complaints of not just patients but people, in general, is long wait times. So, respecting their time will go a long way in giving them a great end-to-end experience. With practice management software, your team can view all the patients in one place, along with the appointment options such as what time slots are available and on what day.
2. Customize It According To Your Practice
A comprehensive, well-set-up physician practice management software allows you to manage your practice and patient records in a customized dashboard that connects every aspect of your practice.
To get the most out of your practice management software, customize its dashboard in a way that suits your needs. For example, you can set up tabs in a manner that allows your staff to understand everything and adapt to it quickly.
Another great feature of practice management software is the ability to download customizable reports. Real-time reports highlight specific factors such as the number of patient visits in a month and staff performance to help you gain valuable insight into how your practice is performing and help you make more informed management decisions.
3. Engage Your Patients Through Patient Portals
Reduce your staff's workload and engage your patients by letting them request, cancel, or reschedule their appointment online using the patient portal. This feature can also give your patients access to their medical records and other helpful information relieving your staff from printing and sharing individual records each time they're requested.
Through your practice management software, you can also share educational resources with your patients. For example, suppose one of your patients has been diagnosed with diabetes. In that case, they can log into your portal, click on the educational resources tab, and find resources on how to change habits when diagnosed with diabetes.
The only effort on your end would be to ensure that you keep updating these resources and keep all your patient profiles up to date.
4. Manage Your Staff More Effectively
Practice management software doesn't just have to be patient-focused. You can do a lot more with it than just bill and schedule appointments. You can use it to manage your staff and your administrative activities. For example, you can use the software to develop a weekly work schedule and assign tasks to your staff members. You can also set up systems for your team to request time off, keep a proper log of sick days, and create digital time cards. Managing your front office efficiently will help you keep track of your expenses, notice any gaps, and keep your costs down.
5. Manage Your Inventory
For your practice to function smoothly, it must have all the necessary equipment. An inventory management module in your practice management system can take care of such needs. It'll notify you when your supplies are coming to an end and if something needs to be restocked. As basic as it sounds, this simple feature can make your practice that much more efficient. It puts a process in place that ensures that you have everything you need to offer the best patient care.
6. Train Your Staff To Use Practice Management Software
An efficient way to get the most out of your physician practice management software is to invest time in training your staff on how to use it. There are various features and processes that may not come easily to them. While there's no dearth of videos and tutorials on the Internet, giving them more personal and customized training will reap better results in the long run.
Ideally, you want to hire staff who are competent and know how to use practice management software. However, with technological advancements happening all around you, you must stay up to date with all the systems and train your staff so that they can take the administrative workload off your shoulders. This is key if you want to grow your medical practice.
Make The Most Of Your Practice Management Software
Before you get started, keep in mind there are many different practice management software available and all of them are not created equally. Before zeroing in on one, you must explore all the options, study the features, maybe talk to their customer representative, and then choose the one that will make your medical practice more efficient.
A sound practice management system can be of great help to you if:
It can make appointment scheduling simpler, making it easy for patients to book an appointment without going through long wait times. This improves their overall experience.

Well-trained staff will know how to get the most out of the system and ensure that the practice runs smoothly.

You can keep track of your inventory, manage your front-office staff, and engage your patients all through the software.
---
This article offers general information only and is not intended as legal, financial or other professional advice. A professional advisor should be consulted regarding your specific situation. While information presented is believed to be factual and current, its accuracy is not guaranteed and it should not be regarded as a complete analysis of the subjects discussed. All expressions of opinion reflect the judgment of the author(s) as of the date of publication and are subject to change. No endorsement of any third parties or their advice, opinions, information, products or services is expressly given or implied by RBC Ventures Inc. or its affiliates.
---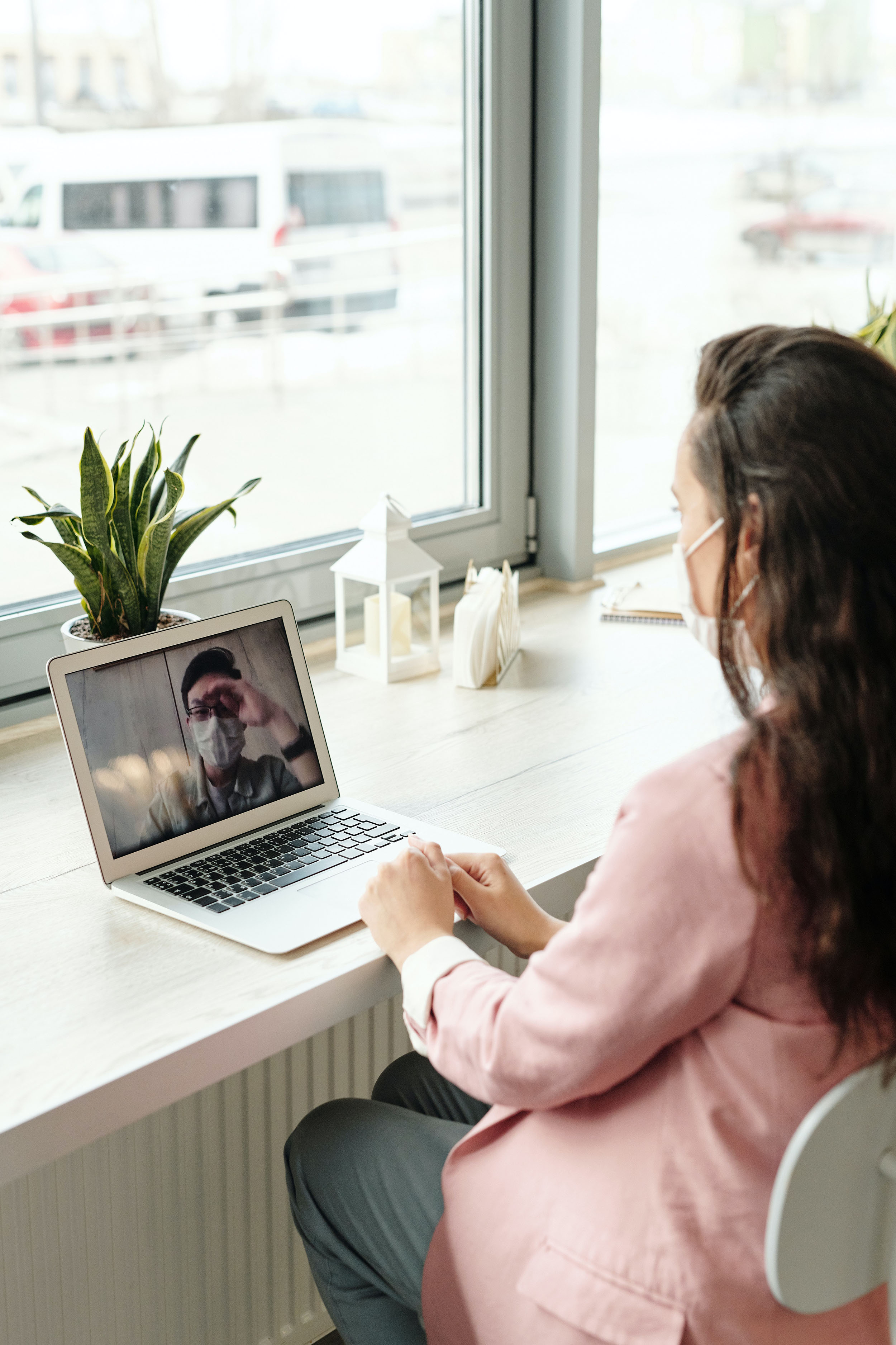 Read Our Latest Blog Post
10 Ways To Cope With Stress And Anxiety Due To COVID-19
Read more