Are you using the right technology for your medical practice? If your team is working late hours, there are administrative tasks piling up, and small things such as following up on an appointment are falling through the cracks, then the answer is probably 'no'.
With the right technology and tools, your practice can significantly improve its productivity and thrive. While minor issues like medication errors, or poor communication, seem like small mistakes they can go a long way in creating a bad experience (and thus reputation) for your practice. With the implementation of the right tools, you can drastically reduce costs and enhance the patient experience.
The challenge here isn't that doctors don't recognize the importance of adopting new technology, it's that they may be somewhat resistant to it because they're not sure how to change their current systems to include new technology. Technological advancement isn't new and clearly isn't going anywhere, but for doctors, it's crucial to understand which tools to adopt and which to avoid.
Listed below are some of the popular tech tools that doctors should know about. While there is no one-size-fits-all solution, having all the options in front of you will make it easier for you to compare all the tools and make a well-informed decision for your practice.
1. Medical Billing And Collection Software
One of the main aspects of being a doctor is managing billing. Add in the complexity of rejections and refusals and the whole process of billing is easier said than done. Without a robust software or system in place, it's difficult to submit claims and get paid for all the work that you do. Since billing is essential it's a good idea to get familiar with what different software can provide and choose one that's most aligned with your practice.
When shopping around make sure your billing software offers these key features to save time and maximize claims:
Collaboration tools (so you can work with other team members)

Bulk Billing (so you can submit more than 1 claim at a time)

Smart billing automation (so you don't make easy mistakes or forget to add premiums)

Transparent reporting (so you know how much you're getting paid and why)

Rejection management (so you don't leave money on the table).
2. Practice Management Software
If you need one efficient multitasker for your medical practice, then practice management software is your best bet. While there are other software that handles insurance, EHR management, scheduling, and more, it's best if you can find one that clumps them all together. The benefit of such software is that you only have to invest in one tool. The drawback is if the tool doesn't work one day, all your information will be frozen, and if you don't have a proper backup in place, then your whole practice could be entrusted to a system that's either too complicated or not robust enough.
You could consider selecting a practice management software that excels in areas where other software doesn't. For example, you could use practice management software for scheduling and appointment booking and you can use billing software to keep all your insurance and billing-related information secure in one place.
When looking at a practice management software, consider one that integrates clinical, financial, and administrative operations to maximize your practice's efficiency. Good software should include features such as:
Appointment scheduling and call or text reminders

Including patient's demographic information from ID cards correctly into their record

Checking their insurance eligibility

Generating administrative report

…and more
3. Electronic Health Records (EHR)
There's a misconception that EHR reduces one-on-one relationship-building opportunities with patients. On the contrary, it allows your office and professional staff to better connect with your patients and potentially bring in additional business opportunities. When your front desk is free from all the loose paper clutter, racks of files piled onto one another, it looks neater and inviting. When a patient's records are electronic, they're easier to track and make changes to.
EHRs allow you to follow up with your patients on their appointments, medication reminders and send them their test results by email or phone. Another benefit of EHR is it allows doctors to go back and check a patient's history from years ago. It's easy to review and integrate information from other providers into their systems. Less paperwork translates to fewer errors, more free time, and better utilization of your skills like building more personal relationships with your patients.
4. Care Management Software
Digital healthcare tech augments the relationship between patients and doctors making them stronger. Care management software that uses modern mobile technology and patient-generated data is a good example of strengthening the doctor-patient relationship. Care management solutions are essentially digital healthcare services that give patients access to their entire care team through simple and secure text messaging. This makes scheduling appointments and tracking patient health much easier. It also makes it easier for patients to follow their designated care plans given to them by their doctors. Patients can use this tech to manage their care and also coordinate it with their healthcare team.
With care being delivered by a team of providers instead of individual doctors, care management software can help coordinate those teams and ensure that patients get the best outcome for their health.
5. Electronic Prescribing Software
Doctors' handwriting is famous for a reason. While the jokes on the illegibility of a doctor's handwriting are fun, the errors can cost a patient their health. Electronic Prescribing Software eliminates errors associated with poor handwriting and ensures that all the medications are clearly listed down. Digital prescribing software allows physicians to directly send a patient's prescription to the pharmacy. It's a fantastic way to secure and archive all the patient data so that their file is complete. Software such as these can take things up a notch by identifying any patient allergy, or potential contraindications and informing the doctor of the same.
6. Patient Portal Software
A patient portal software gives patients the control they deserve to be active participants in managing their health. With the right communication tools in place, patients can seamlessly interact with your practice without constantly calling your staff to ask questions, request appointments, or edit their insurance details. All they have to do is log in to the portal and update their information. To ensure that this feature is not misused, you can have a barrier wherein someone from your practice cross-checks and approves the changes before they reflect in the patient's record. While not a very popular choice, a patient portal software can give your practice a more interactive feel and help you better engage your patients even after they've left the clinic.
7. Recovery Software
While not directly associated with patient care, recovery software can ensure that you don't lose all your important data. Your computer might come down because of a virus or there could be an unexpected hardware failure that could lose all your data. Therefore, it's crucial that you have a robust system in place that automatically backs up all your vital data to an outside source and restores it when your computer issues are solved.
Conclusion
Most medical practices and progressing and adopting the latest computer-based organizational systems for higher efficiency. Filing, appointment booking, billing, and prescription services are all online now helping ease the workload on physicians and reducing stress for patients.
---
This article offers general information only and is not intended as legal, financial or other professional advice. A professional advisor should be consulted regarding your specific situation. While information presented is believed to be factual and current, its accuracy is not guaranteed and it should not be regarded as a complete analysis of the subjects discussed. All expressions of opinion reflect the judgment of the author(s) as of the date of publication and are subject to change. No endorsement of any third parties or their advice, opinions, information, products or services is expressly given or implied by RBC Ventures Inc. or its affiliates.
---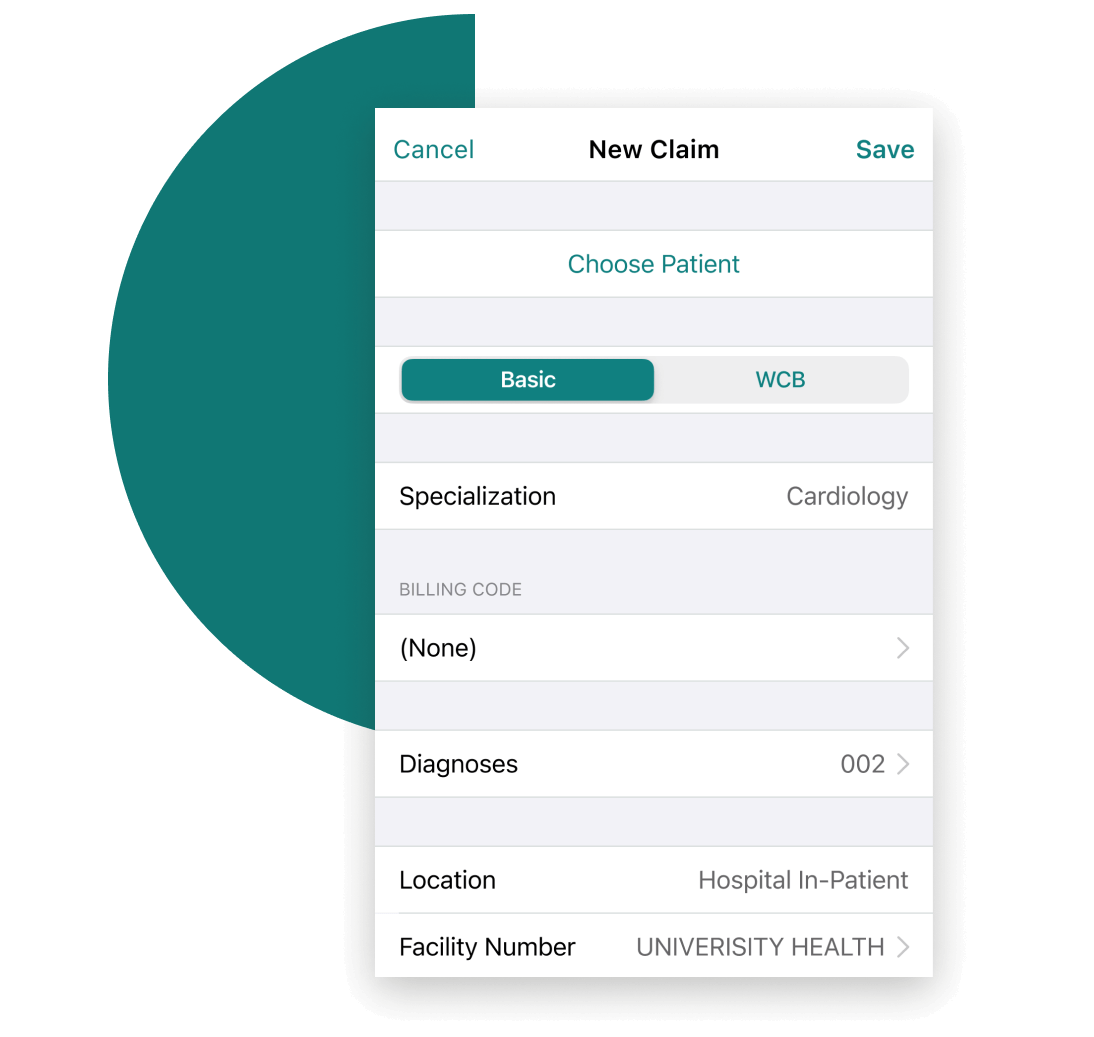 Solutions Designed For The Unique Needs Of Your Practice
Get a $150 Credit when you sign up for Dr.Bill*. No credit card required.
Learn More