While startups in most industries tend to fail in their early years, businesses in the education and health industry show one of the highest success rates (56%). This is understandable as it's difficult for a country to thrive without top-quality medical facilities and education. That's why a great long-term business venture is to open your own private medical practice.
Since it takes years of hard work and training to become a doctor, many physicians don't explore the possibility, or even think about, this next step in their career. If you are thinking about it, then one of the first questions you may come across is whether you should start your own medical practice or buy an existing one.
Taking the 'Big Leap'
When it comes to the health industry, some might say you're better off starting your own medical practice. If you become clinic owners you're likely to double or triple your annual salary; many clinic owners make well over $100,000 annually. Plus it gives you the freedom to run a business and deliver healthcare the way you want.
On the other hand, buying a medical practice saves you time from finding a suitable location, getting the equipment, hiring staff, implementing an Electronic Health Record (EHR), etc., etc. Buying a medical practice also gives you an established patient base that often doesn't come when you're starting from scratch.
To understand this thoroughly, let's look at the pros and cons of buying vs. starting a medical practice in Canada.
---
Starting a Medical Practice in Canada
Owning your own practice is the dream for many practitioners. However, it is akin to entering a second marriage. You must be mindful of the financial implications and ensure you have the resources needed before making any binding arrangements. That said, striking out on your own also brings in a heap of advantages.
Benefits of starting a medical practice in Canada
While having your own practice may seem like an impossible feat, there are notable benefits that come with self-employment and owning your own medical practice.
1. Freedom at Your Workplace
One of the major perks of starting your own medical practice is it allows you to deliver healthcare the way you deem fit. You don't have to report to someone higher up which permits you to establish protocols and improve patient care without having to deal with any sort of resistance.
You are in charge of all the decisions which makes it easier for you to practice the way you like instead of the way your institution dictates.
2. Flexible Work Schedule
Having your own practice allows you to control your schedule and make yourself available to see patients on your own time. It gives you the freedom to plan your work around your lifestyle instead of the other way around. As long as you have the support needed to keep your office running, you can be flexible with your work hours.
3. Better Control Over your Business
Starting your own medical practice gives you the freedom to set your own processes in place. Having this kind of freedom makes it very difficult to then work for someone else mostly because you have a thorough understanding of how things should run in terms of scheduling, billing, staffing, and more. Once you know all that, it's hard to adapt to a lifestyle where others are making these decisions.
4. Monetary benefits
Although it's expensive to start your own medical practice, with proper planning and the right team, you're bound to bring in more money than you would working anywhere else.
Working as an independent practitioner, your income depends on how many patients you treat, but owning your own practice means you can control your income with more variables. For example, you may wish to continue to see patients and earn an income though FFS but you can also give yourself a salary or invest the clinic's profits.
Add in the lifestyle benefits of being your own boss, plus controlling who you work with and it's easy to see the potential that comes with owning your own medical practice.
For more on starting a practice check out our guide on How to open a Medical Practice in Canada.
---
Challenges of Starting a Medical Practice in Canada
Some of the biggest challenges of owning a medical practice include:
1. Collecting Payments
Medicine is one of the few businesses in the world where you don't get paid the same amount for your services. It really depends on who you see and how you treat them. There's also the downside of treating a patient who doesn't have insurance. This can make the business side of things slightly more challenging.
It often involves contacting insurance companies and pursuing payments, which more often than not translates into not getting paid. The time spent chasing this money is time spent not addressing patients which can add to your costs in the long run.
2. Managing the Practice
One of the biggest challenges of choosing the entrepreneurial side of things is to learn how to run the business side of things. You have to grow and adapt into a whole new person in order to be a business owner. This is very different than being an employee as you're now in charge of…well… everything.
3. Compliance and Regulations
Meeting compliance standards can be considered as one of the toughest challenges faced by those who choose to start their own practice. With the regulatory environment becoming increasingly complex in the medical industry getting the correct paperwork together tends to get a tad overwhelming even for the more experienced physicians.
4. Financial Challenges
It's not always easy to make money, especially in the beginning. While there are certain specialties that bring in good revenue, they are also the ones that are very expensive to set up. Moreover, the location and the building you want to set up your practice can tremendously increase your overall costs. If you're thinking about starting your own medical practice, it's best to look at it as a long-term gain.
---
Buying a Medical Practice in Canada
Purchasing a medical practice comes with a signif
icant initial upfront cost, but the long-term benefits often outweigh the short-term investment. However, it does come with its own set of drawbacks. For example, the staff might not have the same approach to patient relationships and care as you.
Benefits of buying a medical practice in Canada
Buying a medical practice brings in its share of benefits such as:
1. Start with an Established Base
The biggest benefit of buying into an existing medical practice is that you immediately hit the ground running. You don't spend much time sorting out the details, making initial mistakes or scrambling to assemble a capable team. Everything is ready and waiting for you.
2. Existing Patients
Having an established patient base is an invaluable asset. You won't have to spend time or resources on marketing or bringing in business. The existing patients are already established at that location so they won't just leave. Buying a medical practice ensures that you start making money from Day 1.
3. Better Work-life Balance
With most of your work such as setting up, finding patients, and staff already done, you can bid adieu to the initial stress of starting a business and start work like any other day. This allows you to save time and maintain a good work-life balance.
4. Builds Equity
One of the biggest advantages of buying a medical practice is that owning builds equity. The building itself can be a great investment aside from the already established business you have inside it.
---
Challenges of Buying a Medical Practice in Canada
Taking over or buying an existing practice comes with its set of drawbacks. Some of them include:
1. No Say in Preferences
When you're starting afresh you get to decide how your medical practice will take shape. However, when you buy an existing practice you miss the opportunity to get everything built from scratch according to your preferences.
2. Trouble with Staff
The existing staff may have a set culture, work ethic or treatment approach that may not be similar to your own style and values. When it comes to buying, you're more likely going to be adapting to an existing work culture instead of establishing your own.
3. Hidden Liabilities
The practice you buy may come in with hidden liabilities and problems that didn't come up when you were making the purchase. For example, depending on how your purchase is structured, you may have to pay any long service leave accrued by staff employed there for more than 10 years. It's always best to have your lawyer thoroughly go through any contracts before you buy.
4. Poor Resale
If the building you purchase is a single-use facility, it may get difficult to sell it in the future if you choose to. The local zoning regulations may also limit your wish to rebuild or expand or choose what type of services you can offer in a specific location.
---
Buying vs. Starting a Medical Practice in Canada
Both options are lucrative. Ultimately it's up to you to weigh the pros and cons and decide which one works for you personally before making a commitment.
While starting a practice gives you the freedom to build a business from scratch and do it the way you want it, buying an existing business allows you to save more time while making money right out of the gate.
Whichever you choose, keep in mind that both options come with serious responsibilities, risks, and opportunities. So, are you keen on adding your name to an existing office lease agreement, or signing a new one?
This article offers general information only and is not intended as legal, financial or other professional advice. A professional advisor should be consulted regarding your specific situation. While information presented is believed to be factual and current, its accuracy is not guaranteed and it should not be regarded as a complete analysis of the subjects discussed. All expressions of opinion reflect the judgment of the author(s) as of the date of publication and are subject to change. No endorsement of any third parties or their advice, opinions, information, products or services is expressly given or implied by RBC Ventures Inc. or its affiliates.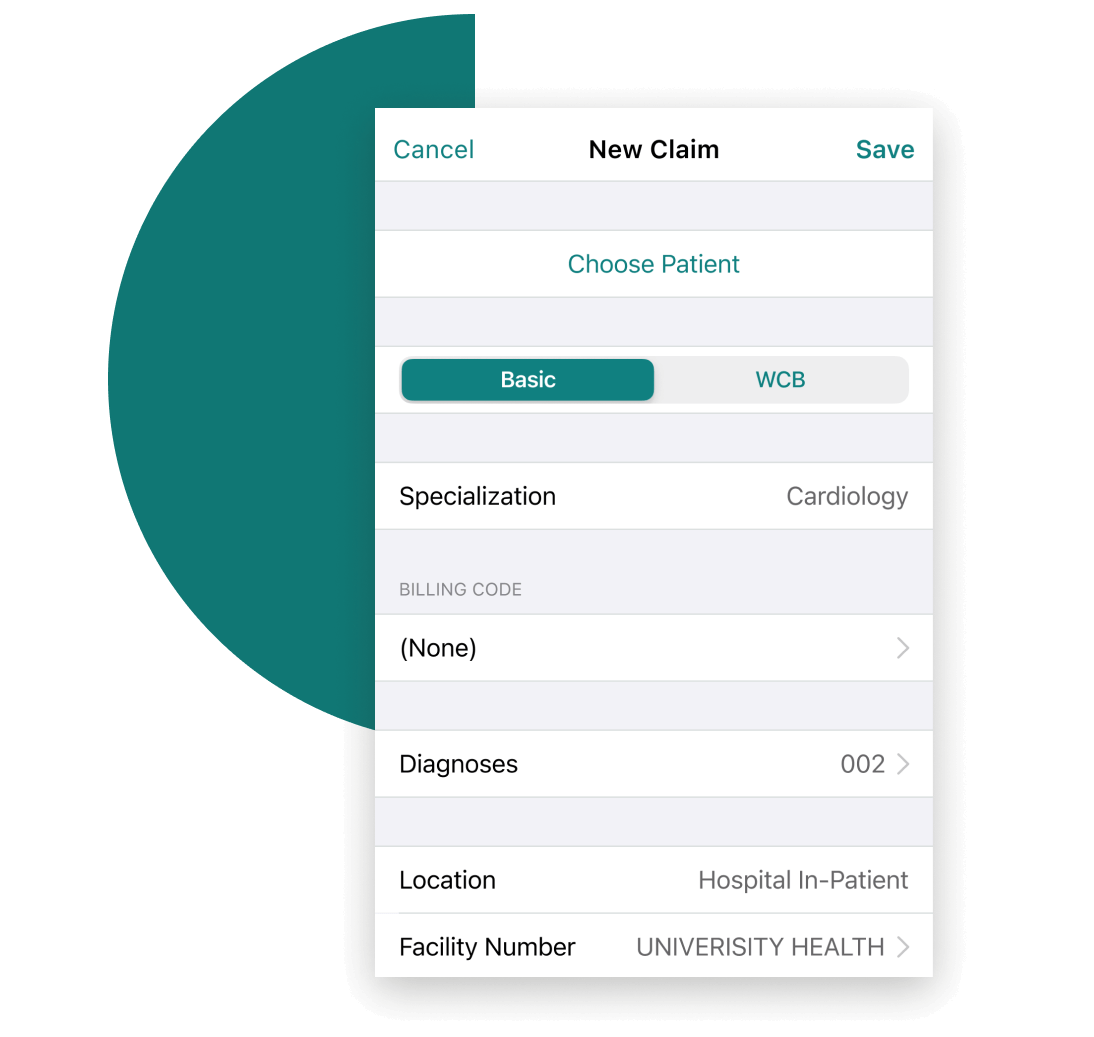 Solutions Designed For The Unique Needs Of Your Practice
Get a $150 Credit when you sign up for Dr.Bill*. No credit card required.
Learn More