Whether you're new to practice and just starting to bill, or you're simply new to Ontario and haven't billed OHIP before, here's a quick checklist of key items to get done before starting:
If you have any questions, our team of OHIP billing specialists are available to help you get started off on the right foot. Simply contact us.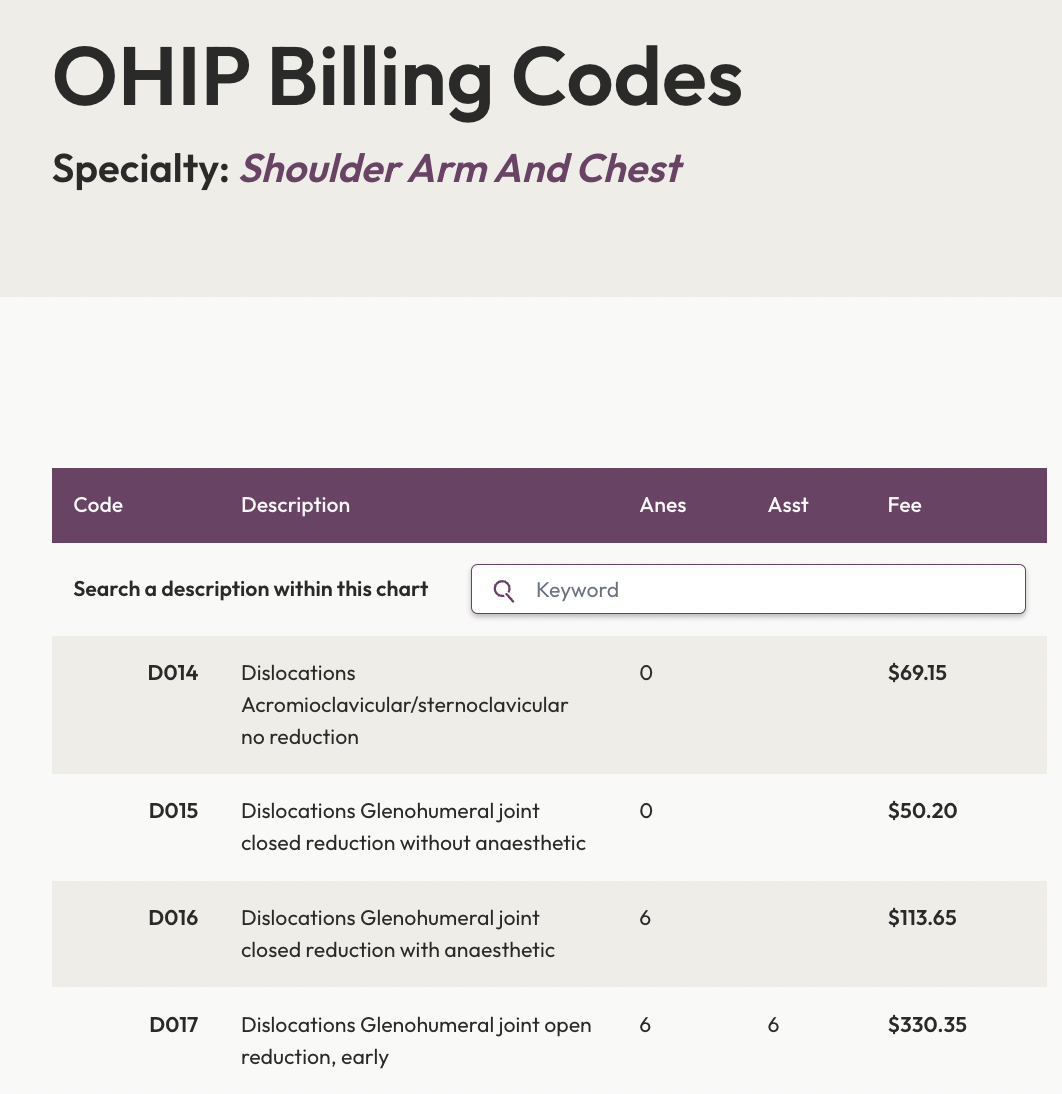 Search All OHIP Billing Codes
Search the Ontario Schedule of Medical Benefits electronically. We've digitized all the OHIP billing codes so you can easily find the most up to date billing rules and amounts.
OHIP Billing Codes