Preparing to start billing in Ontario as a new physician? We've taken the confusion out of the process with this step-by-step guide. Here are the steps you need to take:
Step 1: Gain Licensure in Ontario
If you haven't already, apply for your Certificate of Registration in Ontario with the College of Physicians and Surgeons of Ontario (CPSO).
The approval process for this step can take anywhere from 4-7 weeks. Successful completion of this step will give you your 5-digit CPSO number and Certificate of Registration, which is your licence to practice medicine in Ontario..
Step 2: Apply for Your OHIP Billing Number
Your 6-digit OHIP billing number tells the Ministry of Health and Long-Term Care (MOHLTC) who and where the claims are coming from. It never changes and will stay with you throughout your career.
To apply for a billing number you, will be required to submit:
A completed application
A copy of your Certificate of Registration (as per step 1)
Banking Information (to support direct deposit)
It can take up to 6 weeks for your billing number to be issued. You will receive a letter from the MOHLTC confirming your registration, and an invitation to set up your MC EDT/GO Secure account.
Step 3: Set Up Your GO Secure and MC EDT Accounts
Even with a billing number, you can't bill in Ontario without setting up your Go Secure / MC EDT accounts.
GO Secure is the secure website that allows claim transfers between you and the Ministry. MC EDT (Medical Claims Electronic Data Transfer) is the secure method of actually transferring those claims.
You should have received a package to complete this step when you obtained your billing number. The instructions will guide you to create a login and password, and enter "unique identifiers" sent to you by mail.
If you encounter any challenges, the MOHLTC has created a detailed presentation and video walkthrough for this step.
Step 4: Designate a Billing Service
This step has two parts: Adding a designee and granting permission for the designee to submit claims on your behalf.
First, log in to your GO Secure account and select "Designee Maintenance" at the Administration & MOHLTC services screen. Choose "Add Designees" to add your billing service.
To add Dr.Bill as your designee, enter "Dr.Bill" in the Full Name field and ohip@dr-bill.ca in the Email field.
Save and confirm your designation(s). (You may have multiple designees if desired.)
Second, wait for an email notifying you that your billing service has accepted your request. (With Dr.Bill, you'll usually receive your email within an hour during business hours, or within 24 hours on evenings or weekends.)
This email will contain a link back to GO Secure where you can then accept the designation and grant permission for your designee to submit claims on your behalf. (To do this, choose the "Select All" button, then Save at the bottom of the page.)
If you have chosen Dr.Bill as your designee, you will receive a final email within 24 hours to confirm this process is complete.
If you are billing to a group, don't forget to mention it to your billing service to ensure they set up your account properly from the start.
Step 5: Register with WSIB
In order to treat patients injured in the workplace and submit claims for your work, you must register with the Workplace Safety & Insurance Board (WSIB). You can register with the WSIB through Telus Health.
Step 6: Change Your Medical Practice Address
All physicians are required to notify the Ministry for every place of practice. This is a critical step as your billing number may be suspended if the Ministry attempts to send you mail and it is returned to them.
To change your practice and mail locations, complete the OHIP change of address form and submit it via email at ProviderRegistration.MOH@ontario.ca.
Note when you are completing your form that your Primary Practice Address is the site at which you will see the majority of your patients and Additional Site Addresses are additional places where you see patients. Your Mailing Address is where you would like Ministry correspondence to be sent.
Step 7: Secure Other Memberships and Privileges
Remember that ensuring all other registrations are completed in a timely manner is critical to uninterrupted billing, including,
Ontario Medical Association (OMA) Membership
While CMA membership is optional, OMA membership is mandatory for all physicians in Ontario.
Apply directly through the hospital where you intend to work or care for your hospital inpatients. You will be required to provide various documents, including a copy of your medical licence, proof of insurance and CV.
Update CMPA (Canadian Medical Protective Association) Coverage
Once you get your practice licence and have a job and work address, you must update your CMPA coverage to reflect your new status. If you are transitioning from postgraduate training to practice, you can defer payment of CMPA membership fees for up to 6 months.
Helpful Resources
Contact Us
Questions? We're experts in helping new physicians connect credentials and check all the boxes to get started billing. Contact us for support and we will get back to you within 24 hours.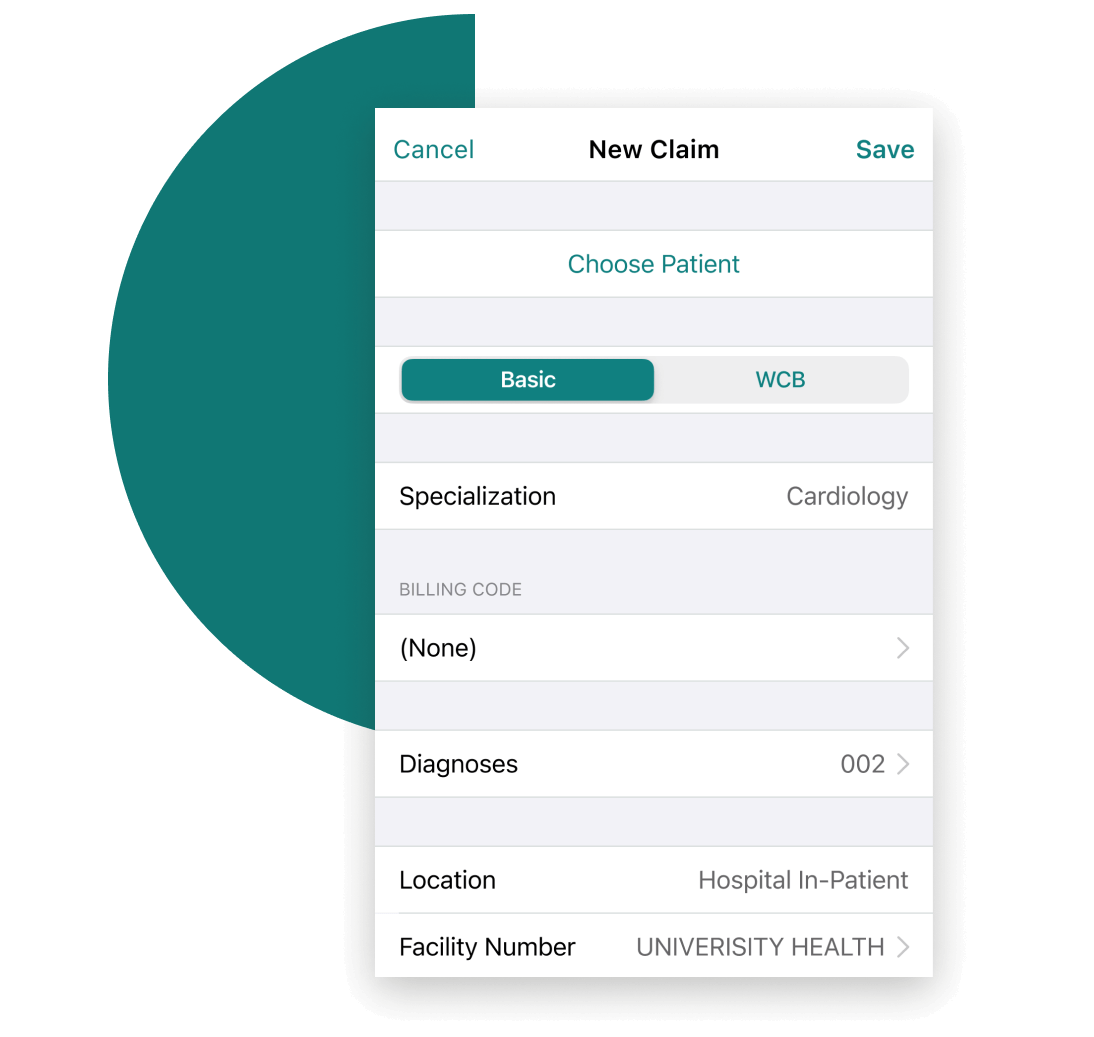 Solutions Designed For The Unique Needs Of Your Practice
Get a $150 Credit when you sign up for Dr.Bill*. No credit card required.
Learn More