After all of the years you spent in medical school, getting more education might seem like the farthest thing from your mind – but for many physicians who have been working for a few years, the thought of returning to the challenge and focus of academia is appealing. Whether you're taking additional medical training, hospital administration, management training, courses in business or finance, or just studying some languages to help you on your travels, continuing your education has so many benefits for both your career and your level of job satisfaction. Here are 5 ways you could include additional schooling in your career development plan:
1. It Can Help Run Your Practice
Some options for continuing education, such as taking some business courses online, can be practical for both new and established physicians. Unless you're getting a salary or contract income from an employer, doctors operating under the fee for services model are essentially running their own business – and like any business, managing your income versus your expenses is crucial. While you might not need formal business education to handle your personal salary, when it comes down to opening your own practice, having a background in finance or accounting isn't a bad idea.
In addition to the more formal rules around accounting and tax, most business courses (whether formal degree programs, certifications, or classes online) will teach you the ins and outs of entrepreneurship, marketing a business, leadership, and project management – areas that are especially useful to doctors, but left out of medical school training. Taking courses can teach you the financial spreadsheet skills necessary to make monthly budgets, investment decisions, or equipment purchases. Using financial modelling skills can also be handy in making projected financial statements for your business or to model the financial impact of acquiring a practice, which lenders will need in order to give you financing.
Not only will you be a better leader, business owner, and financial manager by having this experience, many educational options offer you the opportunity to network with other professionals. Although it might not seem useful to have connections outside the medical community, when it comes to owning your own practice, having good networking skills can help you with everything from marketing to financing to negotiating the best lease terms for your office space.
2. It Can Help You Advance Your Career
If one of your career goals includes administrative practice, professional degrees like MBAs, Masters of Public Health, Masters of Health Administration, healthcare management certification programs or even law degrees can be helpful. While more debt after medical school might not seem appealing, if you eventually see yourself leaving clinical practice and running a hospital, clinic, or emergency care centre, or even taking on a more operational role at one of the provincial healthcare bodies, public health agencies, or other government roles, then degrees like these are a solid investment in your future.
Health administration degrees are geared towards physicians seeking out these roles – they are often offered part time or with online options available, and many executive MBAs (meant for professionals who already have experience in the field) can give you similar online or part time options. Which, if any, of these programs you choose will depend on where you are in your career path and your goals for the future. Talking with a mentor or colleague who has accomplished similar professional goals is a great idea in this case, since they might be able to give you their opinion on which program you want to choose, whether it would be worthwhile, and when you should think about beginning your studies.
If you're not looking for a formal leadership role, advanced degree programs probably won't be necessary – in fact, taking online courses or certifications in an area of practice you're interested in or in a broader discipline, like leadership, might be all you need to take your career to the next level.
3. It Improves Job Satisfaction
Some doctors don't share the same passion for clinical medicine as their colleagues – and this is okay. There are plenty of other options for physicians who don't enjoy clinical practice as much as they thought they would, without sacrificing the time it took to get a medical degree. If you're finding clinical practice isn't your thing, consider using your medical degree as a foundation for other fields. Since the skills you learn in med school are highly transferable – like listening to people, being diligent, and synthesizing large quantities of information – many medical students find great success outside the boundaries of traditional practice.
Consider doctors who take part in medical startups or other businesses, doctors who leave clinical for academic practice or hospital administration, or even physician journalists or investment professionals. Even if you've been in clinical practice for several years, if you're finding yourself wanting a change, adding additional education to complement your medical degree is a great way to get there.
Continuing education for doctors doesn't have to be formal, either – if you're looking to expand your career options without doing additional schooling, certification programs or online courses are popular ways to keep learning. The requirements of becoming a doctor are lengthy no matter what your specialization, and once all the hurdles to becoming a practicing physician are cleared, many doctors find themselves bored without a new challenge. Since boredom is one of the first steps to physician burnout, continuing your education can also keep you engaged. Expanding your knowledge within medicine (such as by taking additional courses within your specialization or focusing on a new area of your specialty every few years) or outside of it is a great way to keep your mind busy and your career continuously satisfying.
4. It Can Open New Doors
If you're just taking on additional education as a challenge and you're not quite sure where you'll end up, you could be pleasantly surprised by the wealth of options. Since so many physicians do stop studying after medical school, any additional schooling you choose to take on will differentiate you from other doctors when you're applying for jobs, fellowships, board positions, or even getting referrals from other physicians. Whether you choose to study in the world of academic medicine by pursuing an advanced degree or you branch out into business or policy studies through certification programs, the work that you do won't go unappreciated.
No matter what you study, getting additional education after your medical degree can make you unique and employable – studies show that any extra education leads to increased income. Even if you choose to stay in your current role, you're more likely to get promoted if you are willing to put the time and effort into additional education.
5. It Can Come in Handy
Even if you're too saddled by medical school debt to consider taking on another degree right now, there are plenty of options for you to keep learning – taking courses online (through options like Coursera or edX), certification programs, or continuing education courses offered by your local university are all inexpensive options to keep challenging yourself, and these skills don't have to be related to medical practice.
Taking classes in a second language can come in handy on your next vacation. Studying wine can impress your colleagues at the next cocktail night. Learning to paint or dance or cook is a great topic to break the ice at networking events. If you're looking to keep your mind busy and keep boredom in your career at bay, learning new things is never a bad idea.
Conclusion
Whether you're looking to target a specific career, improve your business skills before starting a new practice, expand your horizons or just have some fun, continuing education for doctors can be a way to ward off mid-career slumps and keep you moving in the direction of your goals – and there's never been a better time to hit the books!
---
This article offers general information only and is not intended as legal, financial or other professional advice. A professional advisor should be consulted regarding your specific situation. While information presented is believed to be factual and current, its accuracy is not guaranteed and it should not be regarded as a complete analysis of the subjects discussed. All expressions of opinion reflect the judgment of the author(s) as of the date of publication and are subject to change. No endorsement of any third parties or their advice, opinions, information, products or services is expressly given or implied by RBC Ventures Inc. or its affiliates.
---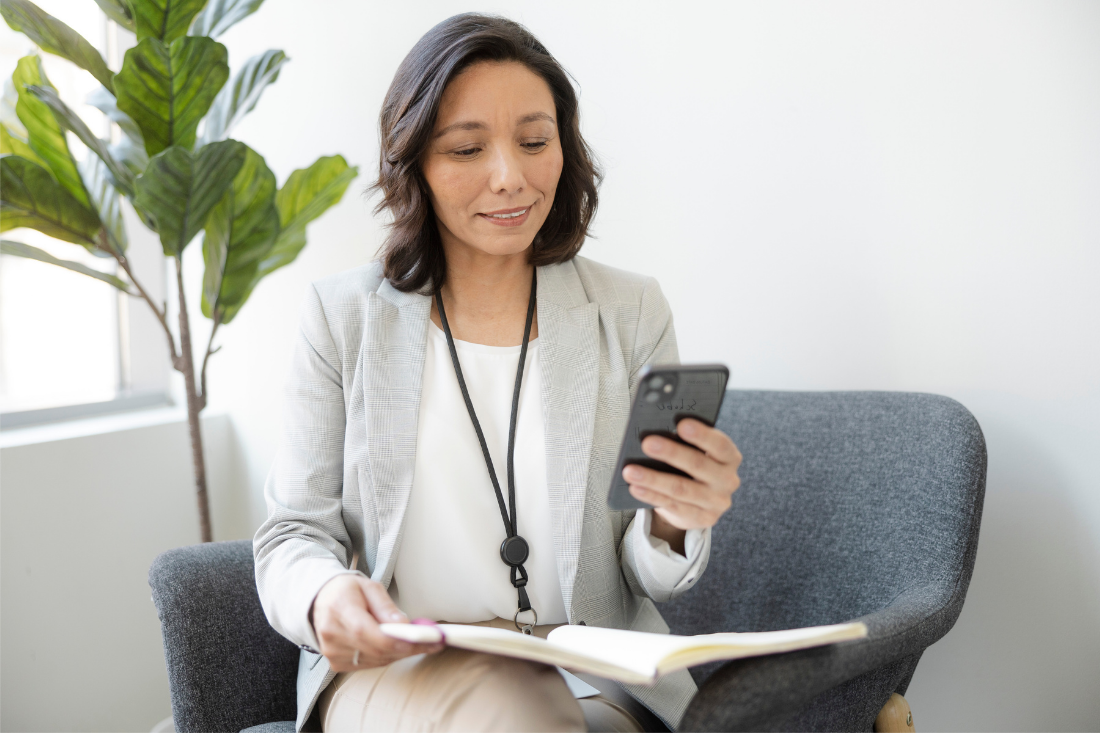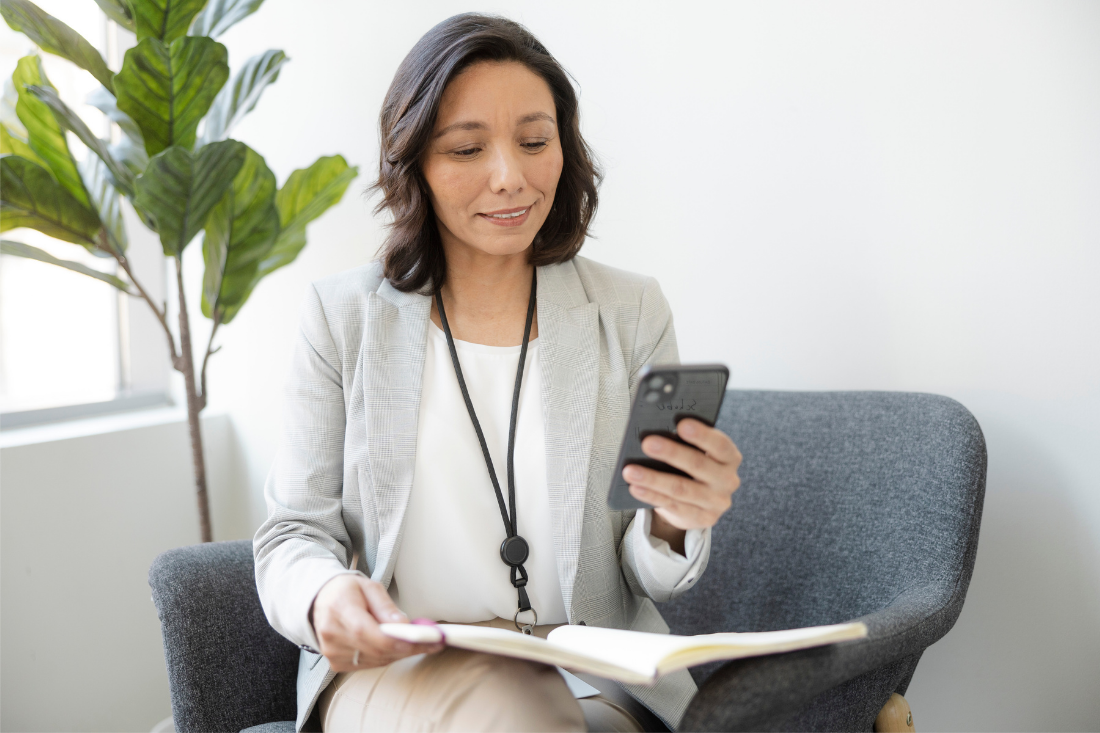 Read our Latest Blog Post
Dr.Bill Makes Life Easier for Canadian Doctors
Read more