AHCIP has updated and released a new "Schedule of Medical Benefits," effective as of November 1, 2018. The following guide is a quick reference to new changes that affect physicians who specialize in gastroenterology or plastic surgery.
Please note that the new Alberta fee codes are automatically available on Dr. Bill, they will appear on any claim with a 'Date of Service', on or after November 1st. If the 'Date of Service' is set before November 1st, it will show the old code along with its expiry date.
Any claims that are have already been submitted to AHCIP with the old fees but after November 1st, will come back as adjustments and our billing team will automatically handle them for you.
Click here for changes affecting all Alberta physicians.

Note: all new changes are marked with ***
Gastroenterology

Fee Code
Description
03.08I
***Addition of skill CARD, CLIM, and MDON descriptions in the list of eligible providers.
Prolonged ***cardiology, ***clinical immunology, endocrinology/ metabolism, gastroenterology, hematology, infectious diseases, internal medicine, nephrology, physiatry, ***medical oncology, neurology, respiratory medicine or rheumatology consultation or visit, full 15 minutes or major portion thereof for the first call when only one call is claimed.
Plastic Surgery
Fee Code
Description
***89.0 B
***Reconstruction of sternum using plates and screws.
NOTE:
May not be claimed for closure of sternum for routine cardiac procedures.
96.02A
Amputation and disarticulation of thumb, ***distal to MP joint
Amending the wording to distinguish this service from HSC 96.02B.
97.43
Unilateral augmentation mammoplasty by implant or graft ***prosthesis.
97.95
Insertion of tissue expander ***for breast reconstruction. NOTE: Bilateral procedures may be claimed using 2 calls.
97.96
Removal of breast tissue expander ***for breast reconstruction. NOTE: 1. When removal is the only procedure performed and not part of another procedure. ***2. Bilateral procedures may be claimed using 2 calls.
98.49G
Functional split thickness skin graft over 64 ***and to 100 total square cms. ***Amending the wording to distinguish this service from HSC 98.49N.
Please refer to the Schedule of Medical Benefits for complete details.
If you're looking for another specialty, check out the links below:
General Practice
Internal Medicine
Pediatrics
Obstetrician Gynecologist
Radiology
Anesthesia
Cardiology
Critical Care
Emergency
Neurology
Ophthalmology
Otolaryngology
This article offers general information only and is not intended as legal, financial or other professional advice. A professional advisor should be consulted regarding your specific situation. While information presented is believed to be factual and current, its accuracy is not guaranteed and it should not be regarded as a complete analysis of the subjects discussed. All expressions of opinion reflect the judgment of the author(s) as of the date of publication and are subject to change. No endorsement of any third parties or their advice, opinions, information, products or services is expressly given or implied by RBC Ventures Inc. or its affiliates.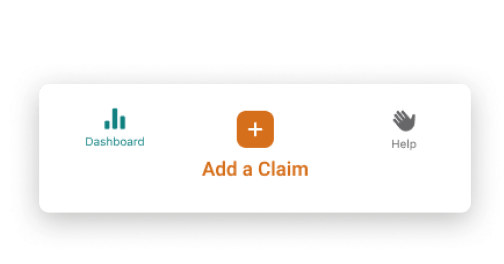 Add Claims in Seconds
Our software helps you save time, collaborate with ease and get expert support.
See All Features