EMR integration ensures that medical practices get maximum benefit by streamlining all their patient information in one place. EMR adoption rates are higher than ever at around 89%. This is a result of the technological boom that's enabling doctors and patients to communicate more effectively, reduce errors, and streamline important information.
Why EMR Integration? And How Can It Benefit You?
Integrating an EMR system in your practice can open many possibilities. For example, it can allow patients to schedule their appointments, check their records, and ask questions to the doctor. It also allows for increased efficiency, better patient care, and improved coordination between you and your patients. Successful EMR integration can be game-changing for your medical practice as it provides improved coordination between you and your patients.
Integrating your EMR with other key software systems can streamline your practice so that:
Patients can get access to their medical records, lab results, and doctor's notes

Patents can check open slots and schedule an appointment

Patients can initiate a telehealth session

You can check the list of prescriptions and request refills

You can share patient information with a specialist if needed
EMR Integration Tools & Software
Using EMR integration tools is an efficient and effective way to offer better-quality healthcare. These tools can help you run both administrative and clinical aspects of your medical practice smoothly. They help improve your internal processes, comply with health IT regulations, and boost the overall efficiency of your EMR.
Here's a list of the top four EMR integration tools:
Maple virtual care allows for multi-platform access so that both you and your patients can connect anywhere, anytime. With built-in clinical tools, you can write prescriptions, requisitions, medical notes, and more, all from one platform. It can integrate with almost any EMR software and includes a variety of communication options to facilitate collaboration and brainstorming within your team. With Maple, virtual patients can upload photos, videos, and other files to help guide your outpatient visit. Medical records can be accessed by patients and shared with other professionals securely.

With eConsult service, you can easily request and respond to eConsults. Integrating it into your EMR will make charting quicker and easier since patient information is auto-populated. 90% of the clinicians using eConsult claim that it improves their workflow!
Cerner is one of the leading suppliers of health IT solutions and of systems for in-patient care. With software such as Cerner FirstNet – emergency department system, Cerner RadNet Radiology Information System (RIS), and Cerner Learning Framework, the company is optimizing health organizations from single-doctor practices to large hospitals supporting all their organizational needs. They support around 55+ specialties and offer their clients an end-to-end service for their integration needs.
Combining Cerner with your EMR will give you a scalable environment that facilitates growth by offering flexibility, efficiency, and security. Cerner offers three unique, open, and interoperable platforms that can provide in great value if used together:
Cerner Millennium® is a platform for comprehensive electronic health records for clinical, operational, and financial transactions.

HealtheIntentSM, is a source-agnostic data and insights platform, that connects and transforms data from any EMR and a wide span of sources, both clinical and non-clinical, to enable meaningful actions and outcomes.

CareAware® facilitates bi-directional medical device connectivity, communications, and operations at scale.
With eHealth's accessibility to information, providers can deliver informative care. From accessing lab test results, to transitioning patients to other care providers in the community, eHealth has created a secure platform where you can assess your patient's information wherever you are. You can integrate into your EMR system or use it on its own but either way it ensures you'll have rapid access and up-to-date information so you can make the most informed decisions. Currently, eHealth is only available in Ontario.
RealTime Medical was created in 2008 by 3 radiologists to improve productivity and quality. Their vision for clinicians was to create a nationwide radiology collaboration service with improved diagnostic efficiency. If you're a radiologist this is a great EMR integration as it offers outstanding diagnostic workload balancing and workflow orchestration in a multi-site, multi-system environment. With external AI integrated into radiologist workflow the service automates non-productive steps in the diagnostic process – facilitating a 15-35% productivity increase.
EMR Integration Challenges
While most technological advancements bring ease and efficiency to existing systems, they also bring along certain challenges. EMR integration can be hugely beneficial for a practice. However, there can be some challenges that you may face when implementing a system:
Cost
There are certain systems that are given away for almost no cost. But in return, they demand a lot of time in understanding and implementing them. Also, they may not be the best option if you're trying to improve efficiency.
The Actual Integration
There is no dearth of EMR tools out there–each offering its own set of packages and features. While being helpful, this also presents a challenge as doctors now not only have to research a lot of these tools but also speak with representatives and try a few to find one that best suits their needs. Finding an EMR integration tool that is tailored to your practice, and is not too complicated to adapt, continues to be a big challenge.
Smooth Implementation
Adopting an EMR system is just one part of the equation. Once you have it, your whole office needs to learn how to use it. This includes doctors, nursing staff, administrative staff, assistants, and more. It can take months of training to get everyone equipped with the system.
Conclusion
Like any new technology in medicine, EMR integrations offer great promise. However, they can be equally challenging if the systems are not designed and implemented correctly. Understanding how the system can benefit you will help you pick the right EMR integration tool and manage all initial challenges. There is no rush when it comes to adopting new technology. Take your time, do your research, and pick something that truly suits your practice's needs.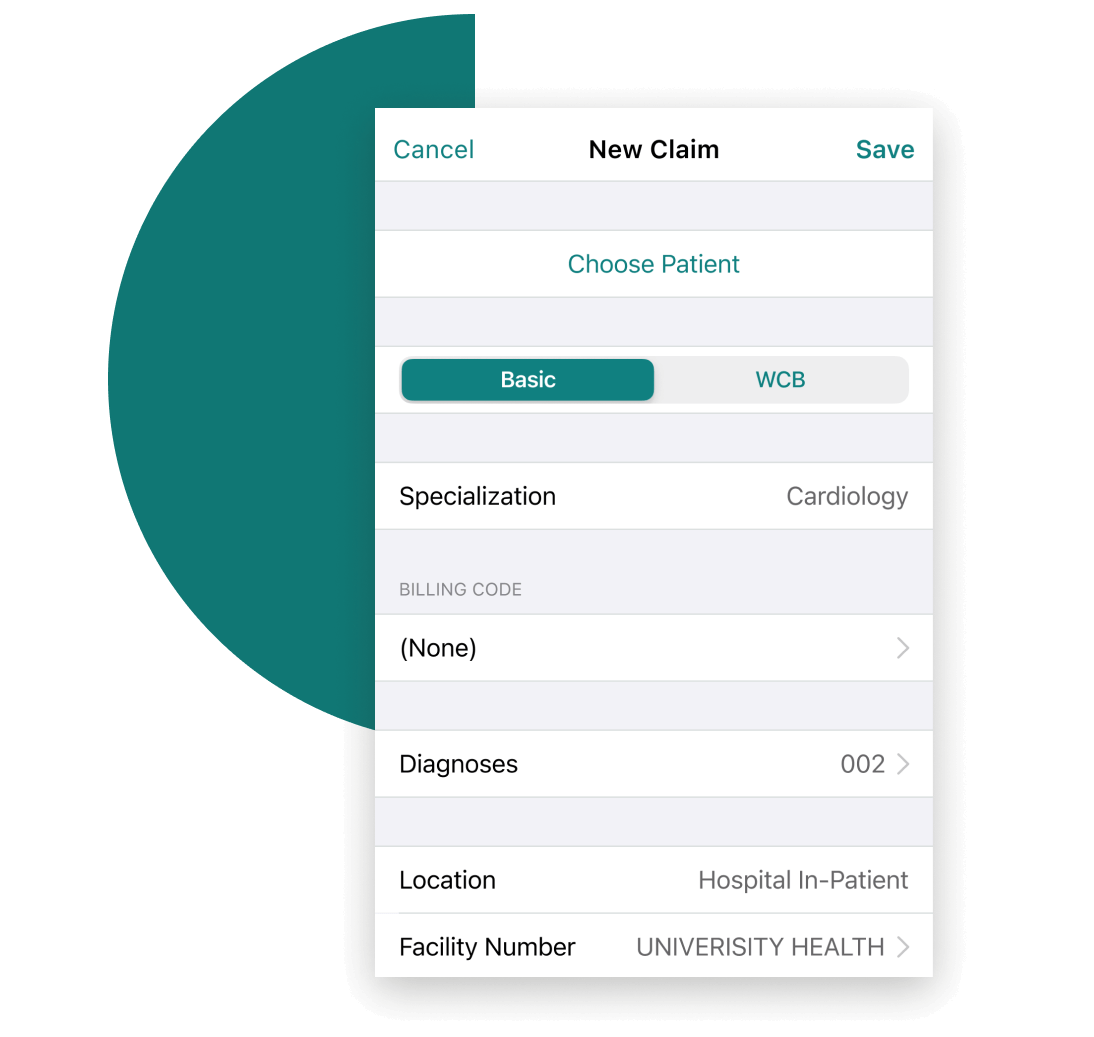 Solutions Designed For The Unique Needs Of Your Practice
Get a $150 Credit when you sign up for Dr.Bill*. No credit card required.
Learn More