One of the most crucial parts about landing your dream job comes right at the end–the time when you have to negotiate your contract. Negotiation is something that tends to make most physicians uncomfortable but it's vital for your doctor job security.
Often when you get an attractive offer, the temptation is to sign it right away and get started on the job. However, not reading the contract and negotiating it properly could lead to unsatisfactory compensation, not so delightful perks, and a missed opportunity that may send you on a new job hunt in the next two to three years.
A careful review of the contract and accepting a job offer after negotiation can make all the difference.
This article will help you understand what to look for in a contract, how to negotiate, and how to build a successful professional relationship with your new employer.
Before The Negotiation
Before you sit down on the other side of the table, be clear about what's most important to you.
Are you looking for a great paycheque?

Are you looking for the perfect work-life balance?

Are you hoping for career advancement?

Are you looking for more one-on-one time with your patients?
Defining your priorities and knowing what you can negotiate in a job offer will help you evaluate the contract and be better prepared for the negotiation.
Tips To Negotiate A Physician Employment Contract
1. Ask The Right Questions
The best way to be a good negotiator is to know how most negotiations begin. Spend time learning about your potential employer and the position you're applying to by asking a lot of questions.
This may seem a bit uncomfortable and it's natural. Most doctors, whether they're just starting out or moving on to a higher position, feel a bit nervous about asking too many questions. However, it's important that you do and there's nothing to feel embarrassed about.
Here are a few questions to ask when negotiating a job offer:
How is the compensation structured?

Do they have a base salary with additional incentive or bonus or is it all Fee-for-service billing?

Is there a non-compete? What are the terms?

What are the primary expectations?

What kind of additional benefits do they offer?
2. Decide If The Offer Is Competitive
Before accepting an offer or going back with a counter offer, determine how competitive the offer is. A simple online search will give you enough information on the compensation trends specific to specialities and geographic area.
The more information you have, the more prepared you'll be to return to the table with your terms well-defined.
3.
What Can You Negotiate In A Job Offer?
Understand What Is Negotiable And What Isn't
Knowing what can you negotiate in a job offer is important. Schedule, contract, and compensation are often negotiable. However, keep in mind that if you're negotiating with a large employer, not everything might be up for negotiation and the whole process could be a tad difficult.
Asking the right question to the right person at the right time can make sure you have reasonable expectations on what they can and are willing to change. For example, most clauses are often company policies and non-negotiable. However, study your contract to understand how this could affect you personally and your career.
4. Be Very Specific
Vague, unclear demands/language can lead to confusion and disagreement about your employment contract. Check the contract to see if your schedule and duties are clearly outlined. Because if they're not, it could lead to a sour experience on the job.
Even when you're laying down your expectations, it's best to be clear about what you want and why you deserve it. This is why it's crucial that you read the contract thoroughly, know exactly what amends you wish to make in it, and ensure your doctor job security.
How To Negotiate A Job Offer
While negotiation can be a difficult process, it can be well worth the wait. Here are some negotiation dos and don'ts that can help you navigate the process.
Do: Keep The Negotiations Comfortable
It's important that you make the negotiations as comfortable as possible for the employer. Do they prefer to negotiate via phone or email? Do they prefer being straight to the point or would a little less direct approach would be better?
The best thing to do here is to mirror their style of communication. Most physicians get caught up in how to negotiate a job offer via email or how to negotiate a job offer over the phone. The objective should be to understand how the opposite person is communicating and follow suit.
Do: Have All Your Questions Ready
Experts recommend that be prepared with the questions to ask when negotiating a job offer. For example, if you're not sure how to negotiate salary when starting a new job, then study the industry standards and compare that with your education and experience.
Based on that, prepare a list of questions. Try to go back to the employer as few times as you can with your list of desired changes and questions. This will reduce the back-and-forth for a negotiation.
Do: Provide Justification For Your Asks
If you're asking for a higher pay, better benefits, or any special considerations, you should be able to provide a justification for it. There should be a strong 'why' backing up your requests and it shouldn't be "because that's what I want".
For example, if you bring additional certifications, then highlight those. Or if you've built a strong personal brand and if you believe that will add value to the practice, then put that argument forward.
Do: Keep A Positive Attitude
A positive attitude and willingness to compromise is key for successful negotiations. It's not about who wins and who loses. It's about finding a common ground to work together and ensure that everyone understands each other and is there to provide better care to the patients.
Don't: Sign A Letter Of Intent (LOI) Before Negotiating
A common mistake most physicians make is they sign the LOI and then try to negotiate the perks and the benefits. While an LOI is not legally binding, it is equivalent to a handshake. Start the negotiation conversation as soon as you receive an offer.
Don't: Ask To Change Things That Are Determined By A Policy
It's best to avoid asking the hospital to make changes in conditions or benefits that are determined by its policy. For example, if they offer specific paid time-off (PTO) and it's determined by policy, then they won't be able to change that for one physician.
Most doctors demand a bit more flexibility but sometimes an institution can't change certain things. Therefore, it's best to ask what is and isn't negotiable as early in the process as possible.
Don't: Hide Any Details From Your Lawyer
While this might not be possible for most doctors, having a lawyer go through your contract can help you better understand the terms and conditions and give you enough information to go to the negotiation table with strong inputs.
It will also prevent embarrassing and time-wasting back and forths. All these efforts will ensure that you're accepting a job offer after negotiation and you've got the best deal.
How To Accept A Job Offer After Negotiation
You've found a job that you like, and are happy with the compensation package – now It's time to accept it!
Knowing how to accept a job offer after negotiation is vital. Whether you accept the job over the phone or in person, you should still officially draft a polite, formal job offer acceptance letter and send it to the employer over email. This letter will give you the additional opportunity to confirm the details of the offer (including the salary, benefits, job title, and start date of employment). It's also a wonderful way to demonstrate your professionalism.
Conclusion
When it comes to negotiation, there are always a ton of questions:
How to negotiate a job offer over the phone?

How to negotiate a job offer via email?

How to negotiate salary when starting a new job?
It all eventually comes down to understanding the employment contract and having a clear understanding of what you want from the job. Always try to mirror the employer's style of communication so you don't get too caught up in how to negotiate and instead focus on the additional things you'd like.
The negotiation is all about covering the gaps and finding a middle ground.
Are you on the lookout for your next big gig? A great job not only helps you excel in your career but it also gives you the fulfillment of doing something meaningful. Check out our guide on how to land the job of your dreams!
---
This article offers general information only and is not intended as legal, financial or other professional advice. A professional advisor should be consulted regarding your specific situation. While information presented is believed to be factual and current, its accuracy is not guaranteed and it should not be regarded as a complete analysis of the subjects discussed. All expressions of opinion reflect the judgment of the author(s) as of the date of publication and are subject to change. No endorsement of any third parties or their advice, opinions, information, products or services is expressly given or implied by RBC Ventures Inc. or its affiliates.
---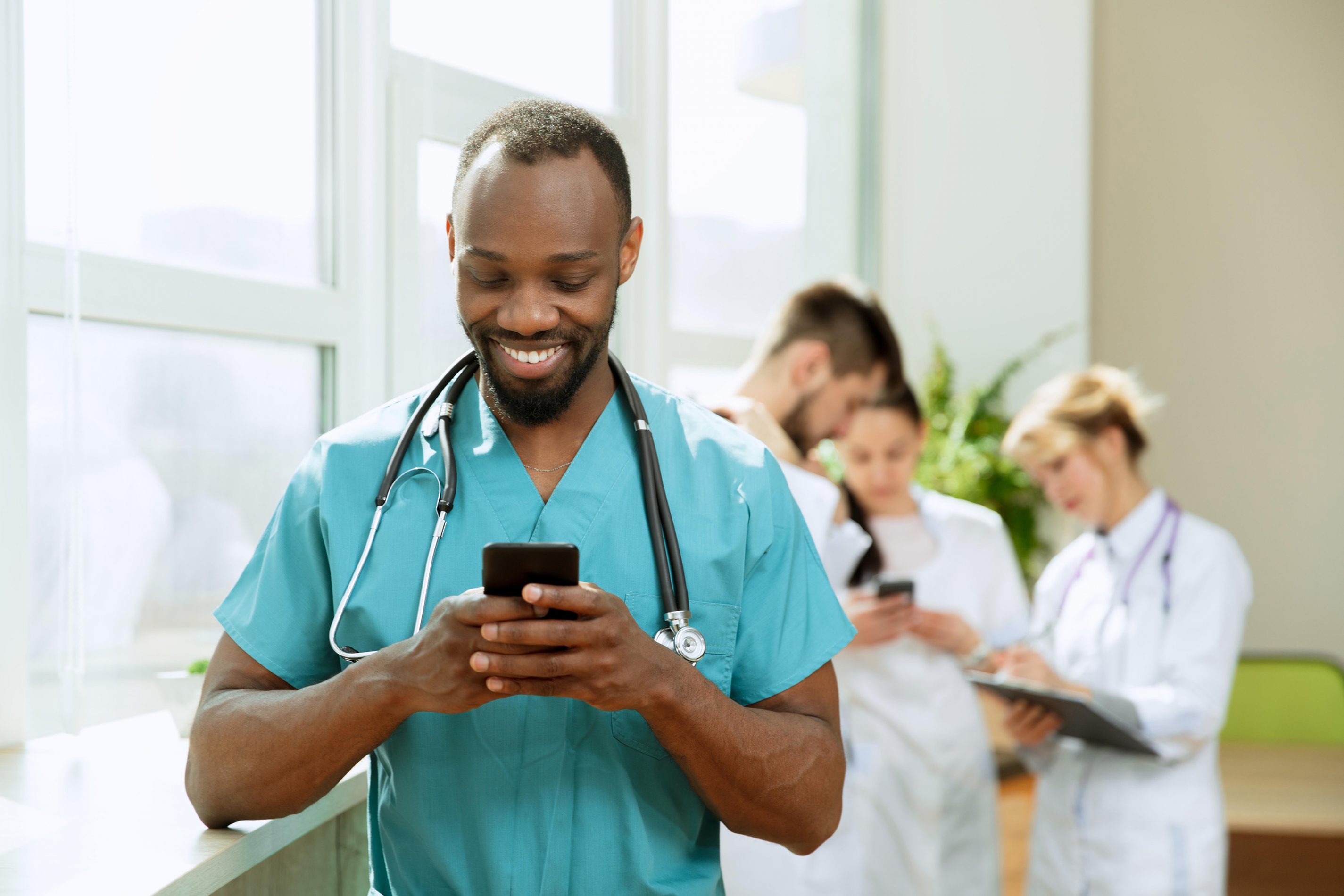 Read our Latest Blog Post
10 Physician Specialities With Low-Stress and More Flexibility
Read more