Do you have a healthy targeted resume? If not, can you diagnose what's wrong with it?
A resume is one of the strongest documents that can determine how you perform on the job market. A poor resume is like a disease that kills your job prospects by not clearly demonstrating your career and academic history. The cure for this disease is a targeted resume that makes your skills shine and helps you stand out among the other candidates.
Most employers evade weaker resumes that don't clearly demonstrate why the candidate is appropriate for the job. Just adding your career history and hoping for a miracle won't land you your dream job. Your resume needs to establish all the reasons why you are the perfect fit for the position and how you will be a great value add in the organization.
In this article, we'll explore what is a targeted resume and how you can create one to heal your ailing job application.
What Is A Targeted Resume?
Are you wondering 'what is the best definition of a targeted resume?', a targeted resume is created for a specific job opening. It highlights the skills and experience that would be perfect for the job advertised. Targeted resumes are almost always rewritten or edited depending on the position and the organization you're applying to.
Editing your resume for each and every job application may seem tedious but it's effective because it tells the hiring manager and everyone else why they should consider you for the position.
Moreover, since these revisions and edits take time and effort, it forces you to consider only those jobs that you are confident about and positive that the organization will be receptive to your application.
Pro tip: Beware of typos on your resume–editing a resume for different positions can increase the risk of misspellings and grammatical errors. Always proofread your resume by reading it out loud before hitting the 'send' button.
How To Write A Targeted Resume
There are hundreds of job positions that fall under the "medical" category. You need to narrow down your search to your speciality and if there's a specific healthcare organization that you want to work at. This will allow you to structure your resume in a way that gets you noticed.

Be Mindful of Your Keywords
Keywords and specific phrases need to be worked into your targeted resume if you want it to be discovered when hiring managers are performing searches on job sites. To know what to include, look at the job descriptions. That will tell you exactly what keywords and phrases to include when writing a targeted resume.
Knowing how to write a targeted resume can be challenging which is why you must pay close attention to detail. Outlined below are the steps you need to follow to write your targeted resume followed by a targeted resume sample.
Are you on the lookout for your next big gig? A great job not only helps you excel in your career but it also gives you the fulfillment of doing something meaningful. Check out our guide on how to land the job of your dreams!
1. Your Contact Details
All your resumes should highlight your contact details right at the top. Write your full name, your cell phone (and landline) number, your home address, and an email address that you check regularly.
2. Targeted Resume Objective
This is your sales pitch. Spend the maximum time crafting your objective. Consider keeping it short, succinct, and crisp. The best targeted resume objective will state what you're looking for from the role and what you're offering. It sets the tone for what the hiring manager can expect to learn from your resume. You should edit this based on the different jobs you apply for so that it's targeted to the employer. For example if you were applying to work at a bigger hospital you may write:
Highly qualified physician with 2.5 years experience in gynecology seeking a position of increased responsibility at a larger hospital.
Targeted Resume Objective Examples
Before writing the objective, complete your resume first. Then, skim through the content and pick out the most important skills and qualifications that could be highlighted in your objective. Keep these tips in mind when writing targeted resume objectives:
Begin with a strong trait, highlight your career goals, and say how you can bring value to the organization.

State the position you're applying for and use the name of the company.

Keep it limited to 2-3 sentences (under 50 words).
Here are some targeted resume objective examples for inspiration:
A. Responsible dermatologist with 2 years of experience maximizing patient wellness and organization profitability. Maintained a 5-star healthgrades score and 80% patient success when working at ABC Hospital. Seeking to deliver healthcare excellence at XYZ Hospital.
B. Dedicated physician with proven skills in preventive care and patient education. Seeking to bring healthcare excellence at XYZ Hospital. As an intern at ABC, I was appreciated by attending physicians for diagnosis skills.

The objective part of the resume is where the eye falls naturally after looking at the name. So, make sure it says something that intrigues and attracts the person reading it and tells them you're interested in what they are offering.
3. Key Achievements
If you have more than a couple of years of experience then you could consider making a list of your key achievements in place of the objective. This depends on how you want your resume to shape up eventually. Most recruiters will be keen on knowing your achievement, so ensure that what you list is attractive and strong.
The ideal way would be to list three to five of your top achievements that you're most proud of and you believe will be a strong sell for the position you're applying for. Medical resumes that get this right stand a strong chance to make it to the next level in the application process. Use action verbs when writing down these statements, for example:
Selected as the president of the intern body committee to improve the overall productivity. Increase efficiency by 20% quarter over quarter.
4. Medical Work Experience
When listing down your work experience, follow a reverse chronological order, starting from your last job first. When talking about your past jobs, highlight the achievements more than the responsibilities. Achievements make a resume, responsibilities make a job description.
Avoid listing down any run-of-the-mill stuff and truly focus on making your wins shine. Be really specific about the details. If you carried out any particular surgeries or led any complicated procedures, those should be listed here. For example:
Played a crucial role in a team that performed a groundbreaking brain tumor surgery to completely remove the tumor without damaging vital brain tissue.
If you're applying for a leadership role, highlight how you demonstrated leadership qualities in your past roles. Keep your achievements quantifiable and list them down in short bullet points using action verbs. This makes it easy for the reader to consume them and makes it even more impressive.
In the example above, "played a crucial role" demonstrated initiative, teamsmanship, and potential leadership qualities in the workplace.

5. Academic Qualification
When listing down your academic qualifications, ensure that you make any awards or wins stand out. This is the section to show off your academic calibre. As with the experience section, this component also should be listed in reverse chronological order, starting with the most recent qualification.
Also, highlight all the subjects and courses you studied, educational institutions attended, their location, date of graduation, and any other special certification that you completed.
6. Additional Activities
If you participated in any activities during your academic years or during your career, this is the section to highlight them. You could also list any internships, volunteer work or awards. If you're applying for a slightly senior position then you could list any memberships of professional clubs or any specific initiatives you undertook during your past roles.
Sample Targeted Resume For A Pediatrician
Jasmine Carbone
500 Kingston Rd
Toronto
cell: 000-123-4567
email: jasmine@email.com
Objective
Dedicated pediatrician with a year's experience in preventive care. Seeking to grow and bring healthcare excellence at XYZ Hospital.
Professional Engagement/Membership
Notable member of the Canadian Association of Pediatric
Professional Background
2018- Present date
Resident at the XYZ Hospital, Maternity Ward
Actively monitor the Intensive Care Unit and emergency patient care.

Interview patients and identify their specific problem.

Administer a total staff member of 15 including resident and interns.

Instructing and counseling patients and conducting group and/or family counseling.

Participated in preparation of 'Quality Assurance' plans for the pediatric division of the hospital.
Academic Background
Master of Public Health
University Of Toronto – 2018
The degree emphasized on Child Care and Maternity Function.
Doctor Of Medicine
University Of Toronto – 2016

Professional Pediatric courses on Child Physiology from BCIT.
Conclusion
A targeted resume helps you study every job position and really apply for one that truly excites you. When you create a resume that's specific to a role, it shows and that adds to your overall profile. It's a win-win for both the organization and you. They get a candidate who's not only qualified but also excited about the role and you land the job of your dreams.
---
This article offers general information only and is not intended as legal, financial or other professional advice. A professional advisor should be consulted regarding your specific situation. While information presented is believed to be factual and current, its accuracy is not guaranteed and it should not be regarded as a complete analysis of the subjects discussed. All expressions of opinion reflect the judgment of the author(s) as of the date of publication and are subject to change. No endorsement of any third parties or their advice, opinions, information, products or services is expressly given or implied by RBC Ventures Inc. or its affiliates.
---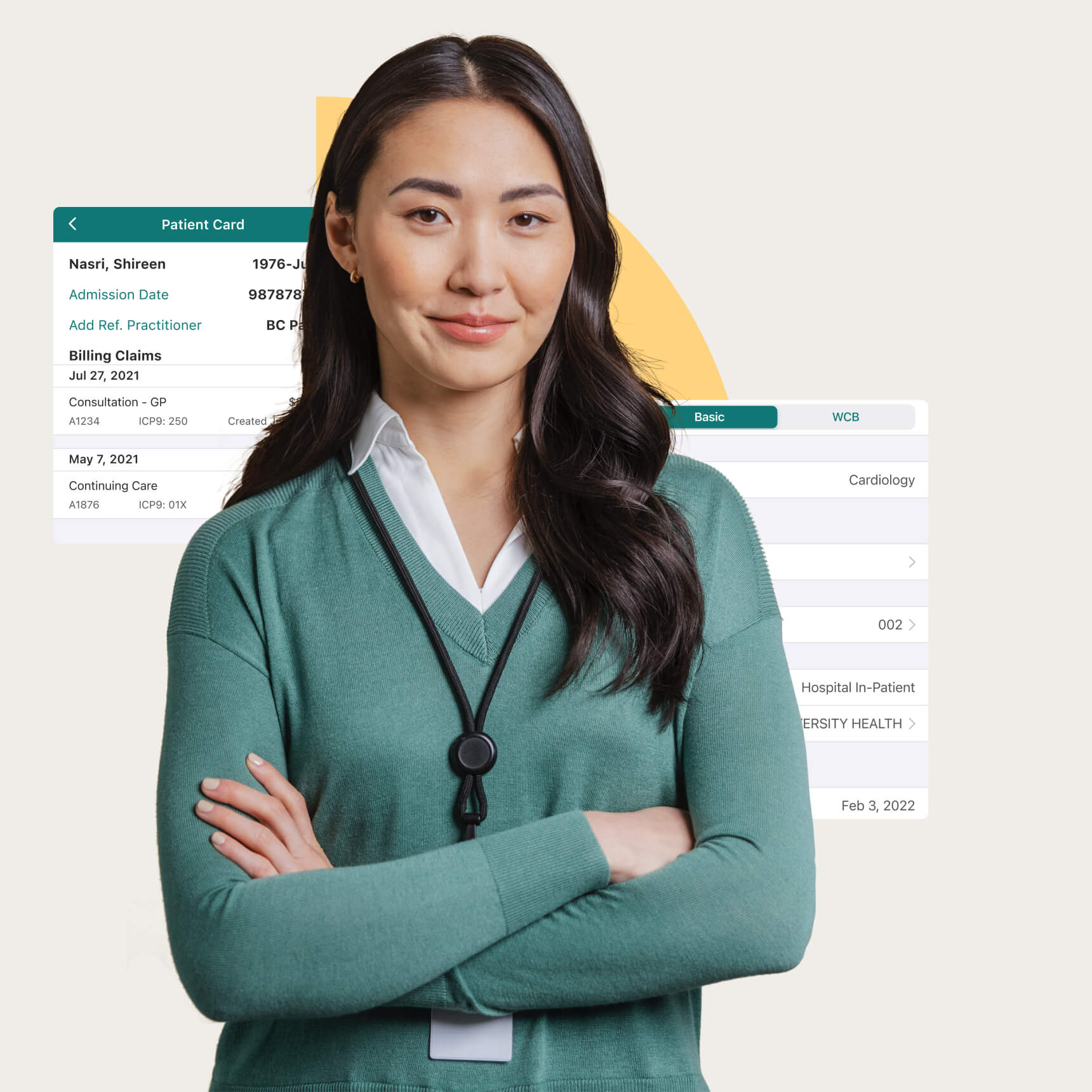 Claim Your $150 Credit!
Get a $150 Credit when you sign up for Dr.Bill*. No credit card required.
*Terms and conditions apply.
Claim Your Credit