AHCIP has updated and released a new "Schedule of Medical Benefits," effective as of November 1, 2018. The following guide is a quick reference to new changes that affect physicians who specialize in anesthesia, cardiology, critical care or emergency. Please note that the new Alberta fee codes are automatically available on Dr. Bill, they will appear on any claim with a 'Date of Service', on or after November 1st. If the 'Date of Service' is set before November 1st, it will show the old code along with its expiry date. Any claims that are have already been submitted to AHCIP with the old fees but after November 1st, will come back as adjustments and our billing team will automatically handle them for you. Click here for changes affecting all Alberta physicians. Note: all new changes are marked with *** Anesthesia ***Amended anesthetic time modifier from ANE/ANEST to 2ANE/2ANES for the following HSCs:*** 16.43D 47.15B 47.92C 91.15A 16.43E 47.15C 47.93A 91.15B 20.73 47.25 47.93 93.69 44.01 47.25C 48.0 A 44.3 A 47.25D 49.7 A 44.4 C 47.25E 49.62B 44.5 B 47.39A 49.85 4.5 C 47.54A 50.08A 46.1 A 47.55A 50.08AA 46.1 B 47.55B 50.09A 46.3 B 47.55C 50.34B 46.3 C 47.72A 50.34C 46.09B 47.72B 50.34K 47.02C 47.72C 50.34LA 47.12A 47.81 50.75B 47.12B 47.82 51.1 A 47.13A 47.83B 51.21A 47.13B 47.84A 51.21B 47.14A 47.91A 65.8 A 47.14B 47.92A 65.8 B 47.15A 47.92B 90.40B
| Fee Code | Description |
| --- | --- |
| 01.12 | ***Deleted*** This will be replaced by HSC 01.12B and 01.12 will become a heading. |
| 01.12B | ***HSC 01.12B replaces HSC 01.12 which has been deleted in order to make the appropriate headings. 01.12 Other nonoperative esophagoscopy. 01.12A Functional endoscopic esophageal study ***01.12B Other nonoperative esophagoscopy, rigid. |
| 01.24BA | Flexible proctosigmoidoscopy for screening of patients considered to be of high risk for colon cancer due to a family history of Familial Adenomatous Polyposis (FAP). |
Guidelines for 01.24BA 1. HSCs 57.13A, 57.21A, 57.21B, ***57.21C, and 58.99D may be claimed in addition. 2. Benefit includes biopsies. 3. Benefit includes the removal of diminutive polyps that are 5mm or less in size. 4. May be claimed once every year beginning at the age of 10. ***Add HSC 57.21C
| | |
| --- | --- |
| 01.24BB | Flexible proctosigmoidoscopy for screening of patients who are considered to be of average risk for colon cancer. |
Guidelines for 01.24BB 1. HSCs 57.13A, 57.21A, 57.21B, ***57.21C, and 58.99D may be claimed in addition. 2. Benefit includes biopsies. 3. Benefit includes the removal of diminutive polyps that are 5mm or less in size. 4. Average risk is defined as an individual who is asymptomatic and aged 50 to 74 years. 5. May be claimed once every 5 years. ***Add HSC 57.21C Cardiology
| Fee Code | Description |
| --- | --- |
| 03.08I | ***Addition of skill CARD, CLIM, and MDON descriptions in the list of eligible providers*** Prolonged ***cardiology, ***clinical immunology, endocrinology/ metabolism, gastroenterology, hematology, infectious diseases, internal medicine, nephrology, physiatry, ***medical oncology, neurology, respiratory medicine or rheumatology consultation or visit, full 15 minutes or major portion thereof for the first call when only one call is claimed. |
Critical Care
| Fee Code | Description |
| --- | --- |
| 03.05A | Intensive care unit visit per 15 minutes. |
Guidelines for 03.05A 1. Time spent with a patient must be claimed on a cumulative basis per day. 2. When a consultation is claimed in association with 03.05A during the same encounter, the consultation is considered to occupy the first 30 minutes of time spent with the patient. 3. Time spent performing procedures should be excluded from the cumulative time spent with the patient per day. 4. When a procedure and 03.05A are provided during the same encounter, only the greater benefit may be claimed. 5. ***Conditions for unscheduled services apply as per GR 15.7. Emergency
| Fee Code | Description |
| --- | --- |
| GR 6.12.1 | If a physician attempts a closed reduction of a fracture unsuccessfully and finds it necessary to transfer the care of the patient to another physician, the referring physician may claim up to ***100% of the benefit listed for such fractures. (attempted reductions require just as much if not more effort than successful fracture reductions). |
| ***17.71B | ***Femoral nerve block – injection with or without ultrasound. |
***Guidelines for 17.71B 1. May not be claimed for services related to chronic pain management or treatment. 2. May not be claimed in addition to any other anesthetic services by the same physician. 3. May be claimed in addition to a visit or consultation by the same physician. 4. May not be billed with a visit if another physician has provided and claimed a visit on the same date of service in the same location. Please refer to the

Schedule of Medical Benefits

for complete details. If you're looking for another specialty, check out the links below: All Physicians Pediatrics Obstetrician Gynecologist Radiology General Practice Internal Medicine General Surgery Neurology Ophthalmology Otolaryngology Gastroenterology Plastic Surgery This article offers general information only and is not intended as legal, financial or other professional advice. A professional advisor should be consulted regarding your specific situation. While information presented is believed to be factual and current, its accuracy is not guaranteed and it should not be regarded as a complete analysis of the subjects discussed. All expressions of opinion reflect the judgment of the author(s) as of the date of publication and are subject to change. No endorsement of any third parties or their advice, opinions, information, products or services is expressly given or implied by RBC Ventures Inc. or its affiliates.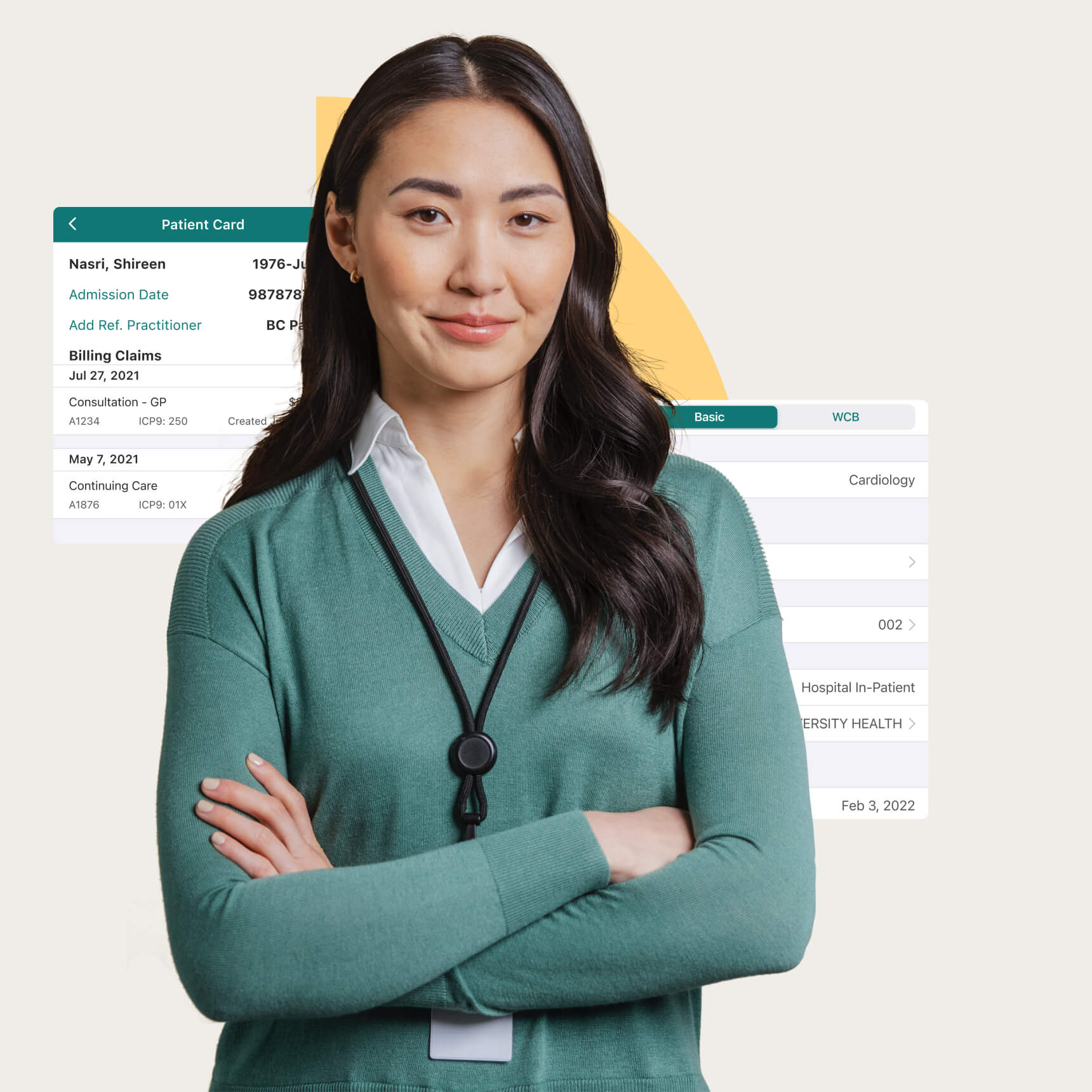 Try Dr.Bill for Free
Trial our Full-Service plan risk free for 45 days*. No credit card required.
*Terms and conditions apply.
Start Your Free Trial